1. Early morning Long-Drive
We all have our secret spots in the city where the sun looks way too pretty when it rises.

If you have a special someone, take them for an early morning drive to your secret spot and lay back to watch the sun filling up the sky. Blast the heat, sing along to the music, and have considerable trouble deciding whether to gaze at the perfect sky outside the window, or each other. 😉
2. Explore the foodie in you – Together
If you and your date happen to be big foodies who like to try something new on their plate, this will be the ultimate date plan. Going from one place to another and letting each other pick the places and dishes will help you guys bond.

3. Midnight ice-cream Date
Every city has a spot that is loved by everyone, that one place that really makes you feel connected to it. It could be Delhi's India Gate or Mumbai's Marine Drive, but walking along these spots can really fill you up. And what better than sharing that moment with your significant other with an ice-cream at midnight?

4. Adventure park for some thrill
There will be excitement, thrill and a reliving of your childhood but with your sweetheart, this time around. Visit the nearest adventure park for a date because there is nothing like fighting over which ride to take or pushing your significant other to overcome their fear. This is one of the best things to bond over.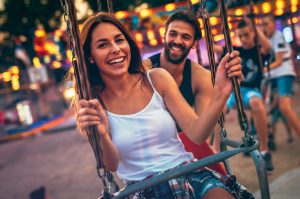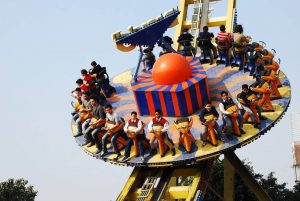 5. Recreating your very first date (If you've been together for a while)
Relationships need maintenance and after a couple of years, you need to spark up those first-meet vibes. Recreate the first time you guys went on a date. The first sparks, the first walk together and the first kiss, it was all magical, right? It still will be.

credit – Shaadi.com