Madhulika and Tushant started their love story as students and quickly realized that they were meant to be. After years of dating, the duo naturally knew that the time had come to take the plunge into marital bliss, and they quickly flew off for a pre-wedding photoshoot in idyllic Thailand, a destination known for its pristine beaches and stunning tropical islands. Tushant, however, aided by Thailand's impeccable hospitality made Madhulika's dreams come true with a flawlessly executed beachside wedding proposal.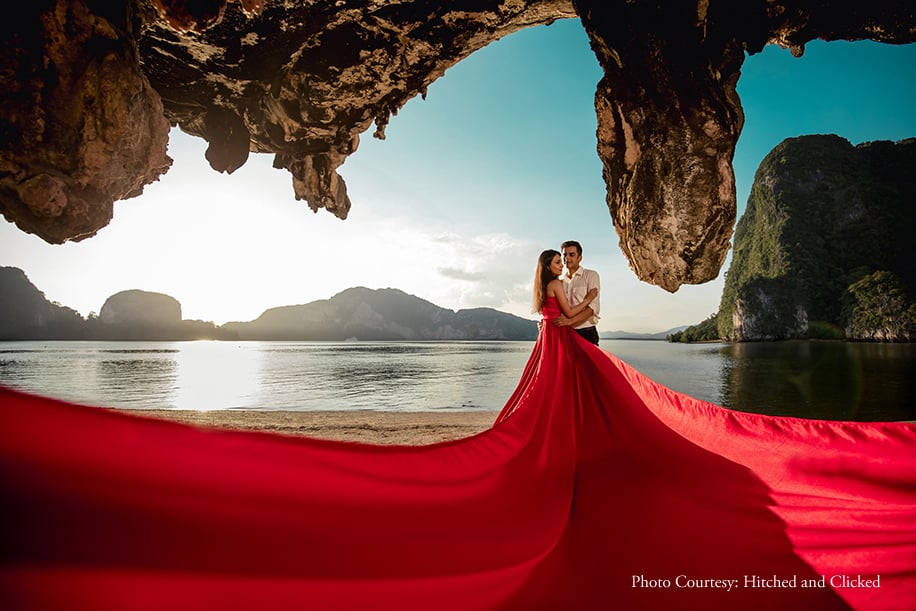 How they met
Madhulika shares, "We first met each other in Birmingham where we were pursuing our Master's degree at the same university. Soon after that first meeting, both of us knew that we both had that special connection with each other, and thankfully, all the dots connected together to lead us towards marriage!"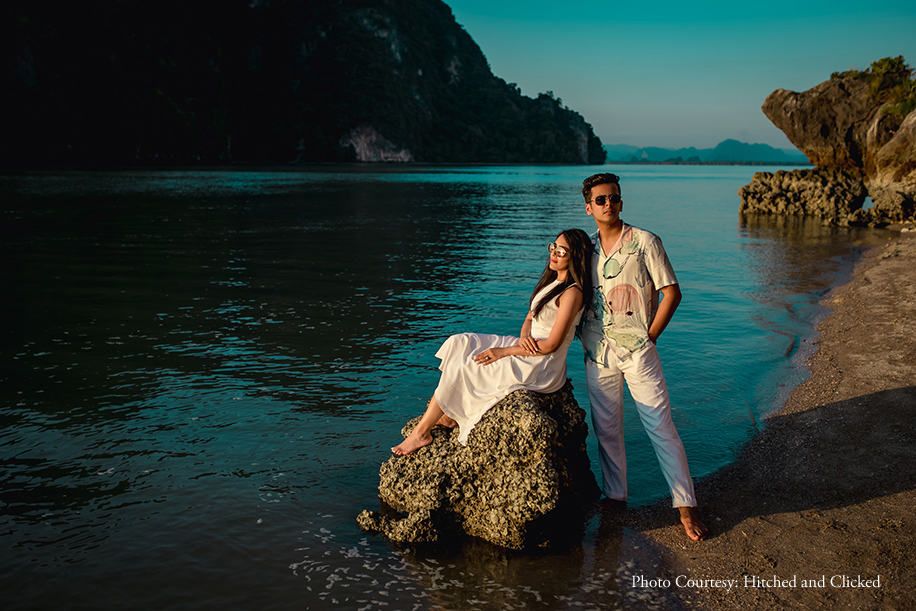 Proposal
Describing the moments that led up to her romantic surprise proposal Madhulika recollects, "For our pre-wedding shoot, we'd chosen Thailand which is known for its magnificent beaches and warm hospitality. Our location within the country was the extremely popular 'James Bond Island' which is located off Phang Nga Bay in Southern Thailand. Since Tushant and I were already affianced to be married, his proposal hit me right out of the blue! As we were coming back from our photo shoot on the island, he persuaded me to visit a private beach which he had secretly set up to pop the question.
As I approached the venue, I saw vivid floral arrangements and the question 'Will you marry me?' blazing against the waves. On seeing my astonishment, he handed me a bouquet of flowers and kneeled down to ask the question to which I immediately uttered a 'yes!'. Later, I also realized that our proposal had attracted the attention of many people whose curiosity had been piqued after seeing the marvelous setup. I must say that Tushant outdid himself and gave me one of the most memorable days of my life!"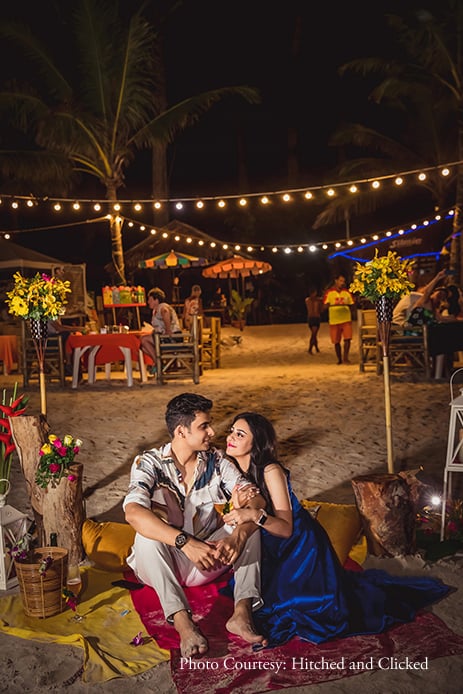 Source – weddingsutra.com