A celebration of love that lasted for a week, it's safe to say that Kirti and Kaival's nuptials were of colossal proportions with each event trumping the other when it came to grandeur. A perfect mix of modern and traditional, their wedding ticked all the boxes and was planned flawlessly by WeddingSutra Favorite – Absolute Events which also happens to be a wedding planning company founded by the groom himself! Here's taking a look at their magnificent festivities.
How They Met
Kirti and Kaival first met at a college event where Kirti was a volunteer and Kaival, the organizer. And even though their first conversation started off as a fight at the event, the duo developed a bond and went on to become close friends. After four years of friendship peppered with several dates in between, they decided to embark on a new chapter in their lives by deciding to tie the knot. And even though the groom's traditional Gujarati family was hesitant about accepting Kirti, a Sindhi girl into their family, time and love worked their magic to initiate a full-fledged acceptance that soon evolved into an everlasting bond.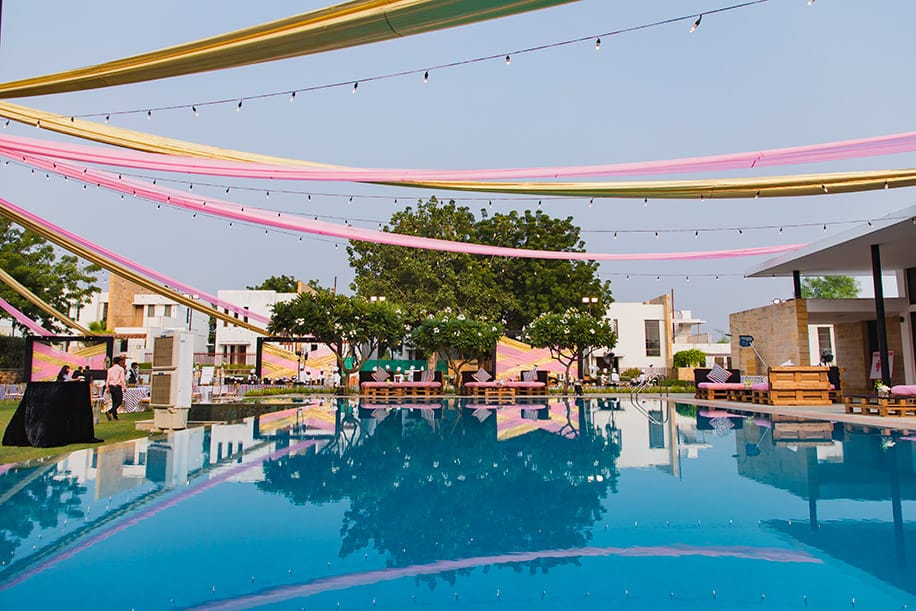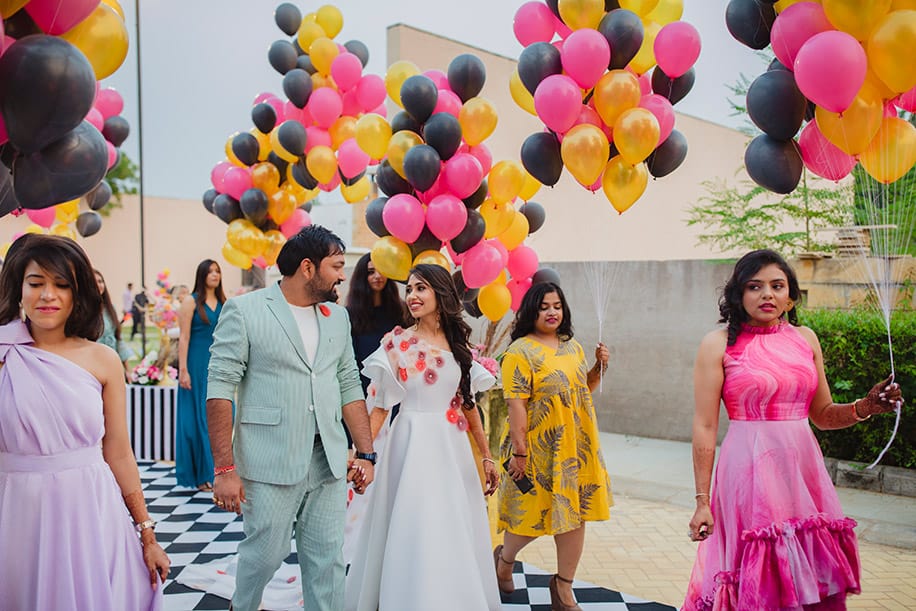 Wedding Planning
Being an ardent wedding planner from a young age, Kaival always envisioned his wedding as a grand affair with almost 2000 guests in attendance. Keeping his lifelong dream in mind, he and his bride left no stone unturned to make sure they celebrated their love in absolute style. With six functions spanning over an entire week, their wedding was a feast for the senses with its visual magnificence and impeccable hospitality that took every guest by surprise. Kaival along with his team at Absolute Events ensured that not a detail was missed, and was extremely hands-on in his approach.Apart from his own team, he also roped in experienced vendors like decorators Poojan and Shreeji Decor, along with caterers Foodlink, Mann & Salwa, HOC, Vidhi Caterers, and Waterside, and makeup artists Saniya Shadadpuri, Hamida Idrisi and Sajni Laxmikant along with photographers The Soul Stories and Mariana Shafro.Also, ensuring that each event was filled with peppy beats and not a minute of boredom, there were artists Bryden & Parth, Desi Hustlers, Balraj Shastri, Delraaz Bunshah, DJ Dhruv and Percussionist Moltek injecting all their energy into the events.
Wedding Functions Grah Shanti
A close-knit traditional ceremony following an orange and yellow color palette, the Grah Shanti was a minimalistic affair where Kaival and his family came together to offer their prayers to the almighty. Tassel hangings, marigold garlands, and yellow drapes brightened up the venue as the groom's entrance was heralded by the beats of the dhol.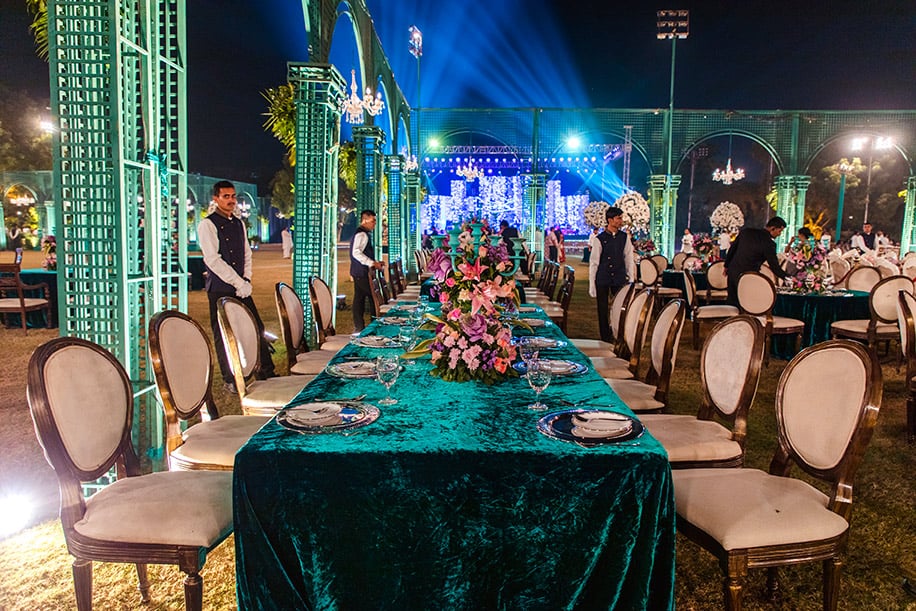 Mehendi
A fun-filled and distinctly feminine affair, the mehndi was swathed in hues of pastel pink, peach, and white. Exuding an aura of dreaminess, the decor consisted of vivid florals, pink paper butterflies and colorful origami birds amidst which the bride glowed in her bright yellow lehenga.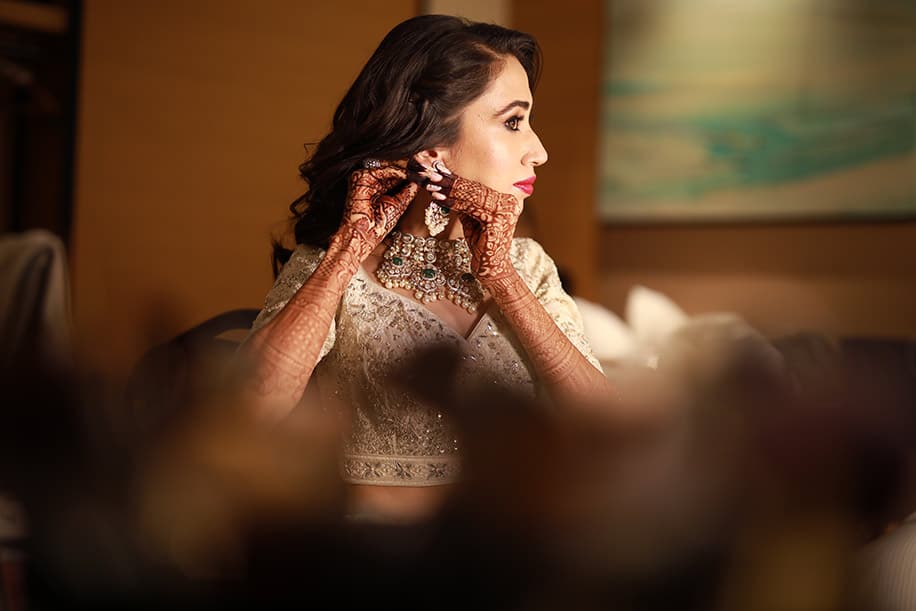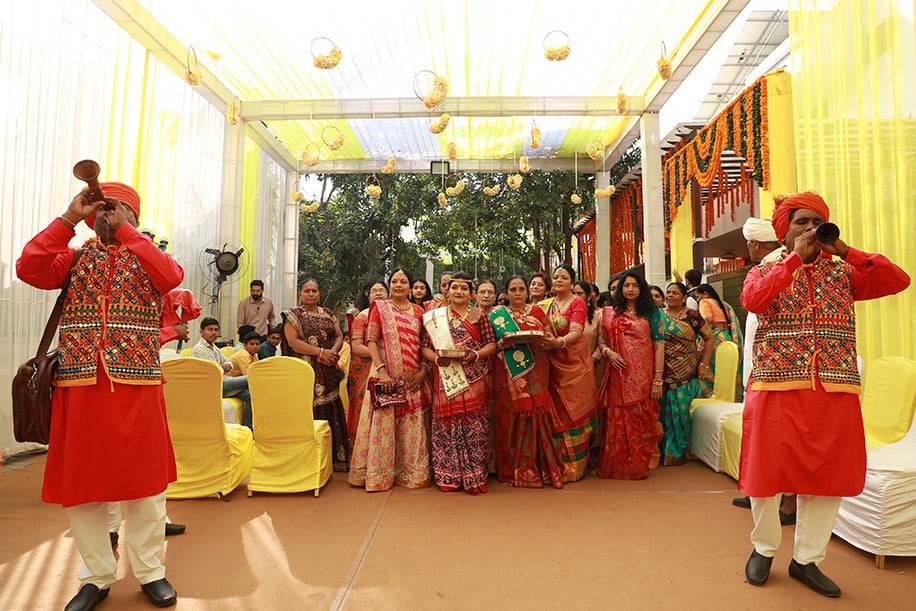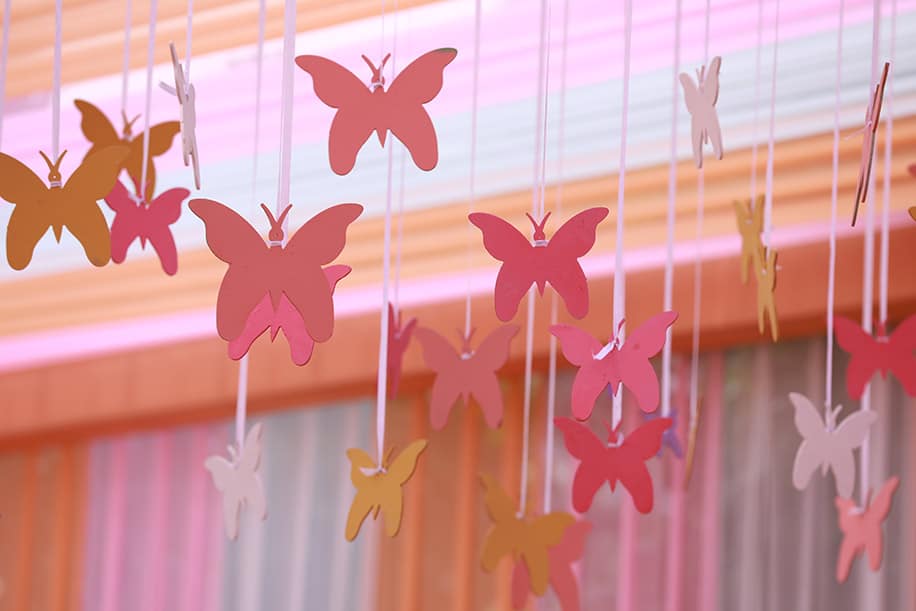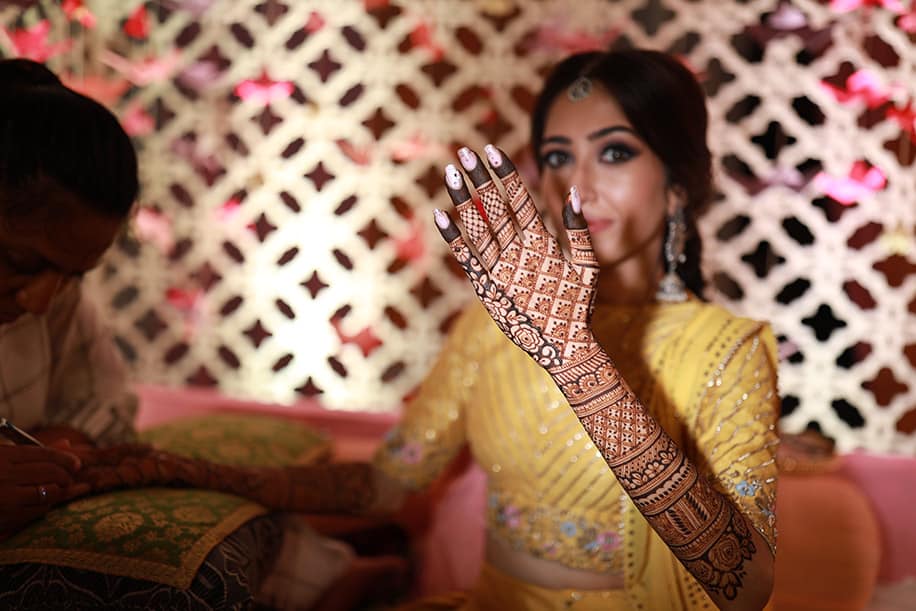 Source – weddingsutra.com