Embroidery wedding theme hoop Anniversary Embroidery, Customizable Couple Portraits Embroidery. If you buy it as a gift, please leave me a message, and your message will be written on a beautiful bronzing card. ❤
Wedding Embroidery Kit for Bride and Groom 2022
This Personalised Embroidery Hoop Portrait is an ideal Wedding or Anniversary Gift (especially as cotton is the traditional gift to make your second year together!)
Available in a choice of sizes, each portrait is framed in a hoop & finished with my signature button, this portrait can truly be customised as much as you like, or kept nice and simple!
.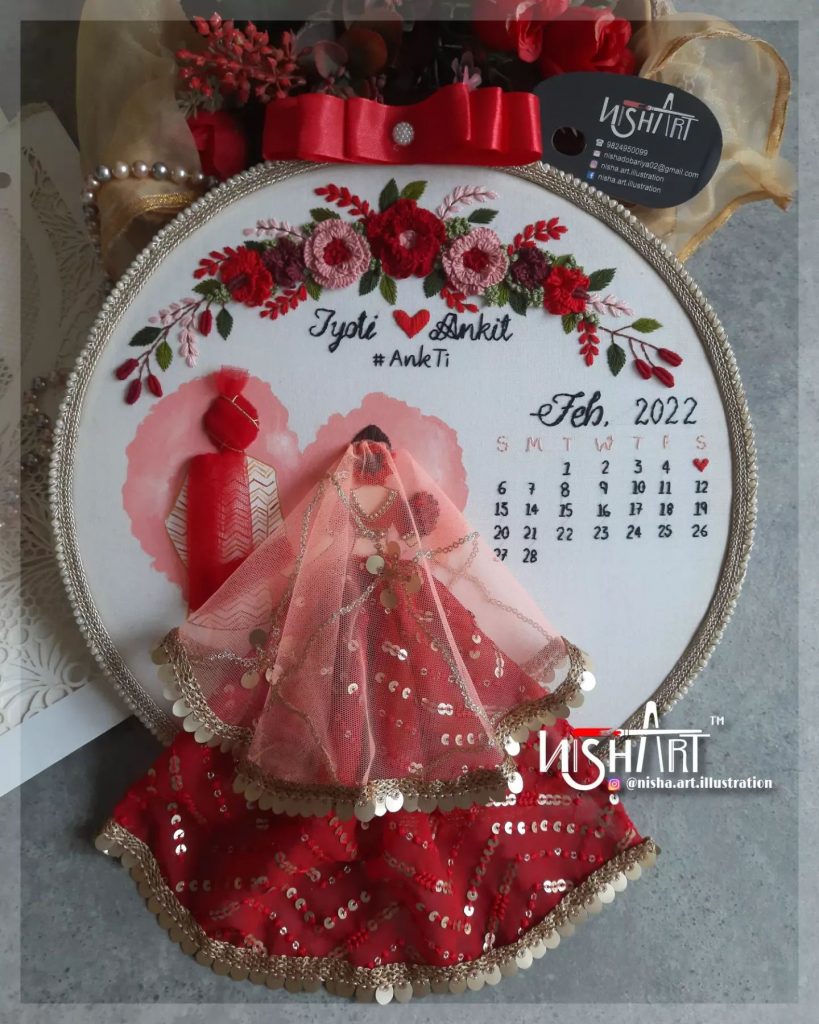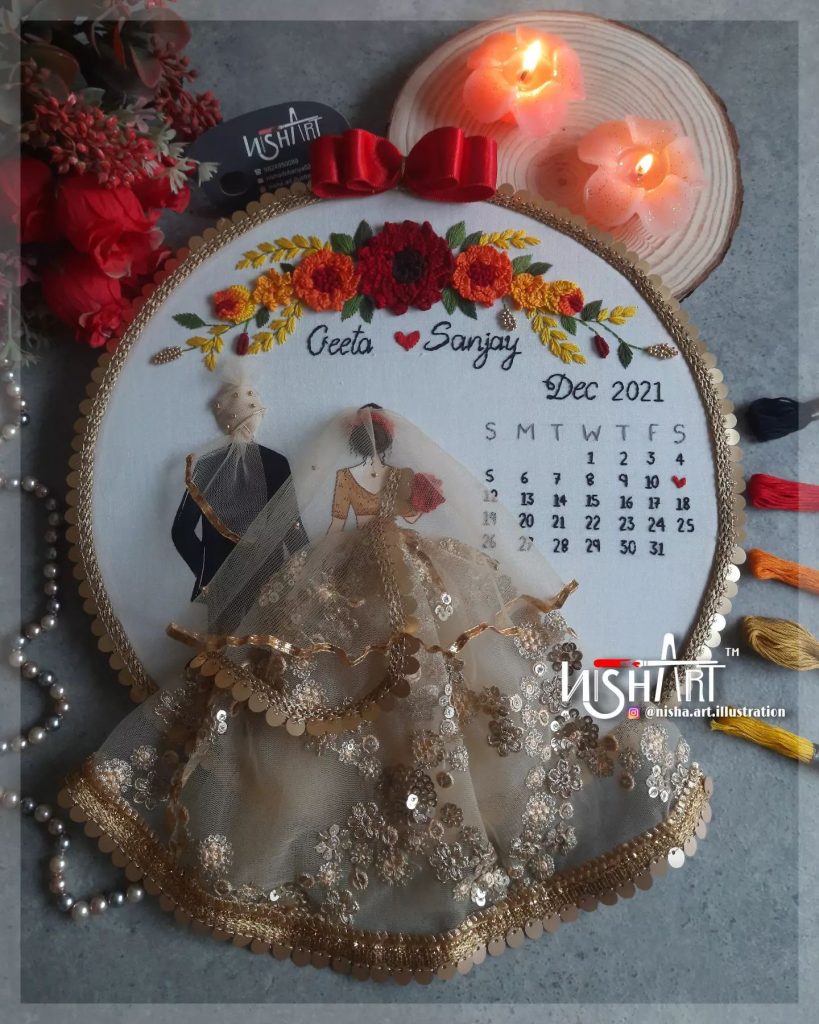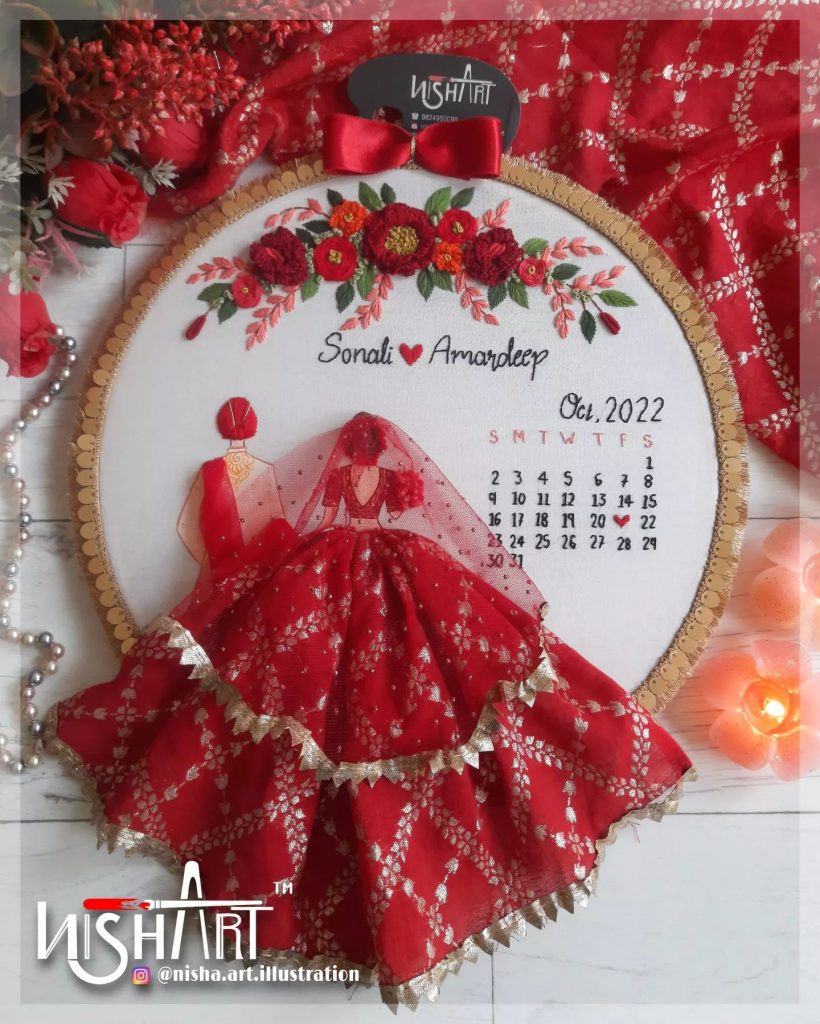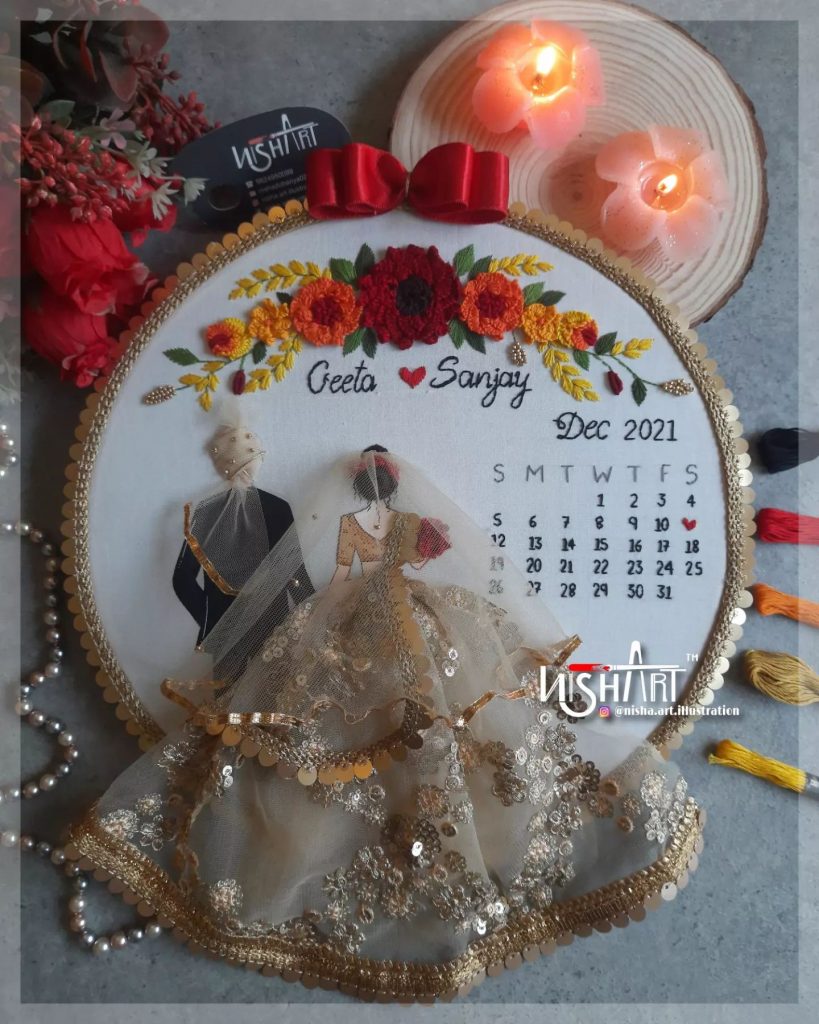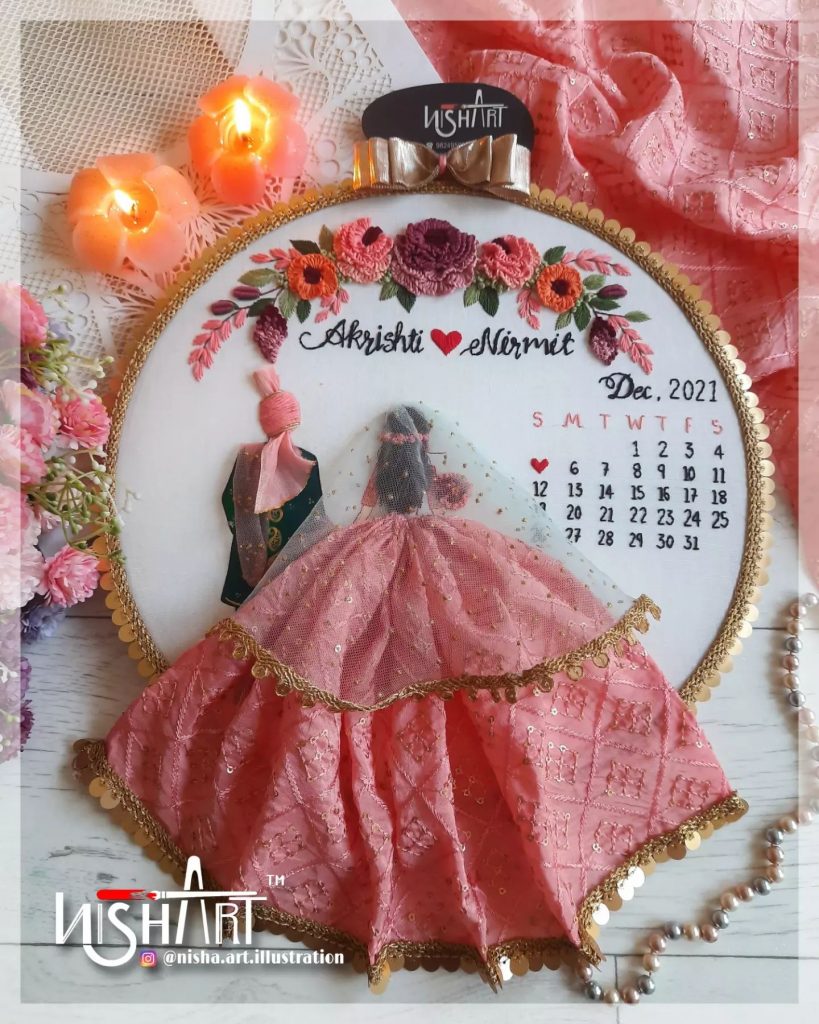 .
Share your love and happiness with handmade gift 💝
.
.
Crafting by – @nisha.art.illustration
Embroidery hoop @embroidery_hoop_nisha.art
Scrunchies @scrunchies_nisha_art
Sketch by @pencil_sketch_nisha_art
Zentangle @zentangle_mandala_designs
Henna learn @henna_learn
Facemask @facemask_nisha_art
Calligraphy @calligraphy_nisha_art
👉🏻 Direct message/ Email/ Call for more queries 🙏
📲 Direct contact +91 9824950099 for Customized order and inquiry
.
.
#nishart #weddinghoop #hoop #bridalsarees #bridaljewellery #weddingfables #indianweddingsmag #weddingsarees #weddingsaree #indianweddingstyle #bridesofinstagram #thinkshaadi #weddingbrigade #indiancouture #bigindianwedding #wedzo #weddingsaga #wedmeplz #wedmegoodsouth #indianwedding #indianbride #bigfatindianweddings #shaadisaga #indianweddingwear #weddingspictures
Tip: Products or Delivery related queries all go to the money receiver. VIP matrimonial services don't sell or guarantee any product. We don't own Photo credit. Photo Credits all go to respective owners.